Our visit is designed to show in detail the winery and the process of making our wines.
In one hour you be able to learn how winemaking is carried out in our tanks, oak vats and cement eggs. If you wish, you can visit the vineyards, learn more about the terroir of the region and the different types of grapes.
In addition to assisted tastings, we offer regional lunches on our farm, a picnic in the vineyards, and it is possible to take empanada-making classes.
We are open every day (including Sundays and holidays) from 9 a.m. to 1 p.m. and from 3 p.m. to 6 p.m.
We run tours every hour starting at 10, 11, 12, 15, 16 and 17 pm. *No reservations necessary.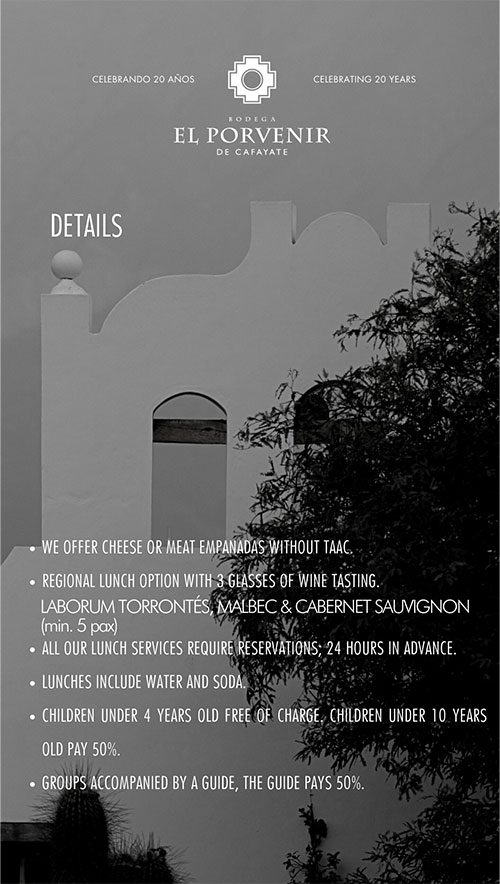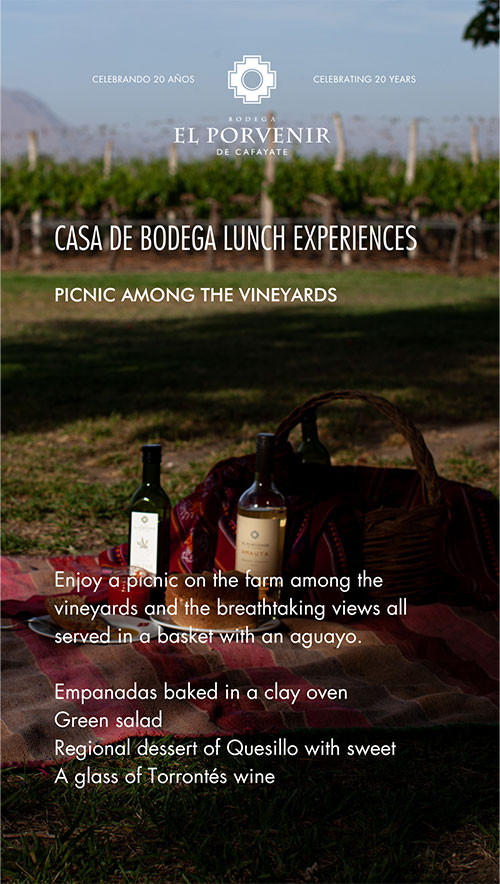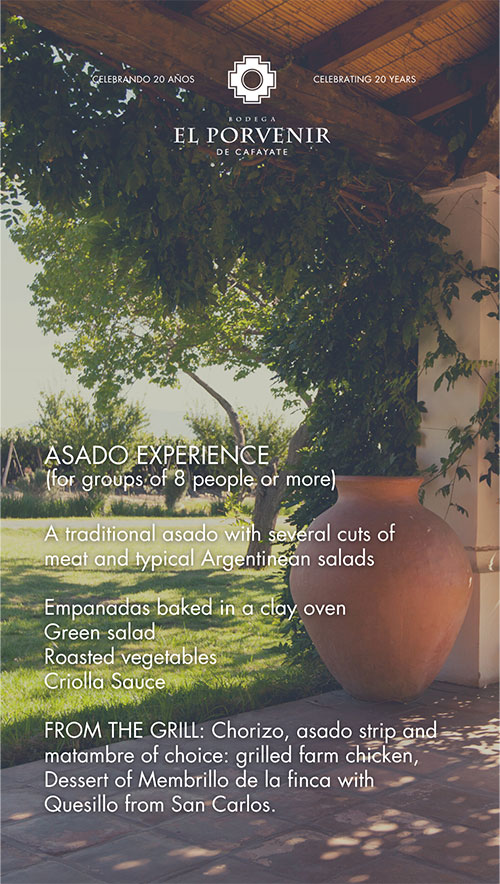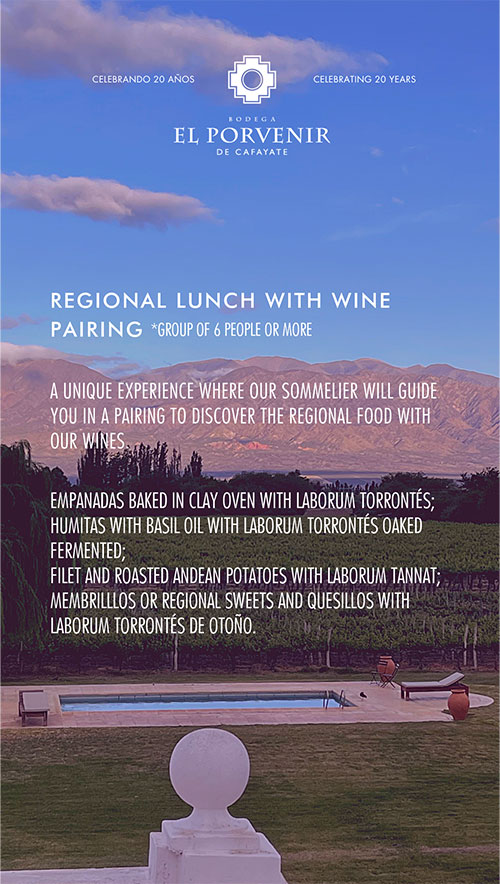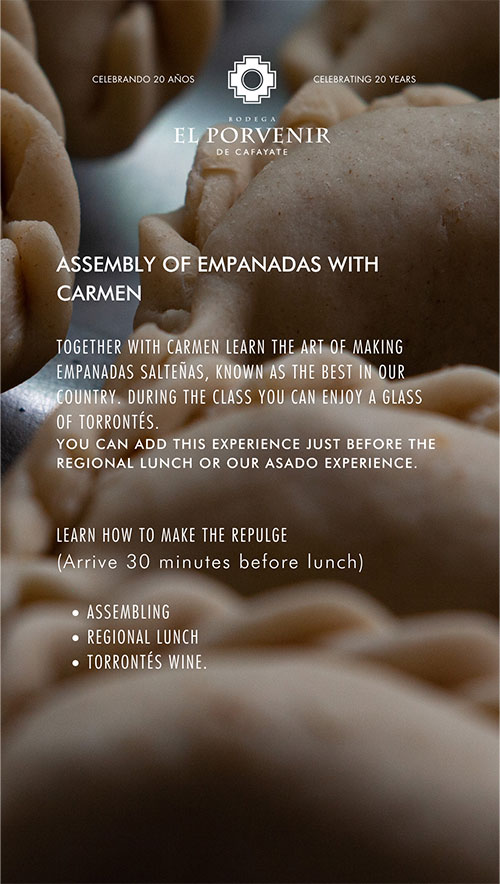 EL PORVENIR VINEYARD HOMES
These charming and exclusive vineyard homes are the perfect combination of comfort and relaxation located just two blocks from Cafayate's main plaza. Set within 20 hectares of vineyards, they make for a fantastic base from which to explore Cafayate Valley's natural and cultural surroundings. There is an outdoor swimming pool and WiFi in all homes. Rates include breakfast as well as a complimentary tour and tasting at El Porvenir de Cafayate winery.